BETA-MER Company Policy
---
We as BETA-MER TRAVERTINE LTD. STI. enterprise; To use materials and technology that are most compatible with the environment, in compliance with legal and regulatory requirements, in all our activities with our sensitivity to public, environment, customer and quality, Using our resources in such a way as to minimize waste, to prevent loss of national wealth and unconscious consumption of resources.
---
BETA-MER Mission - Vision
---
BETA-MER TRAVERTINE LTD. STI. always aiming for the best service and production quality, to provide the best products and services to its customers. Always prioritizing customer's satisfaction. To have advanced technology and advanced production techniques. To be beneficial to our employees, national economy and society with our social responsibility consciousness.
---
BETA-MER Integrated System Policy
---
We as BETA-MER TRAVERTINE LTD. STI. Our enterprise's integrated system policy is to; set production targets in all our activities, with our sensitivity to society, environment, customer quality and employees in line with social responsibility awareness and laws and regulations, to use the most compatible materials and technology to the environment, utilizing our resources in such a way as to create the least outage.
---
BETA-MER Quality Policy
---
BETA-MER TRAVERTINE LTD. STI. It is our quality policy to prevent work accidents by applying advanced technologies that will ensure worker health and safety of work, to make error-free production in line with customer requests and expectations, to ensure our employees' active participation to Integrated Management System by organizing continuous training programs, taking continuous improvement as basis in our production and services.
---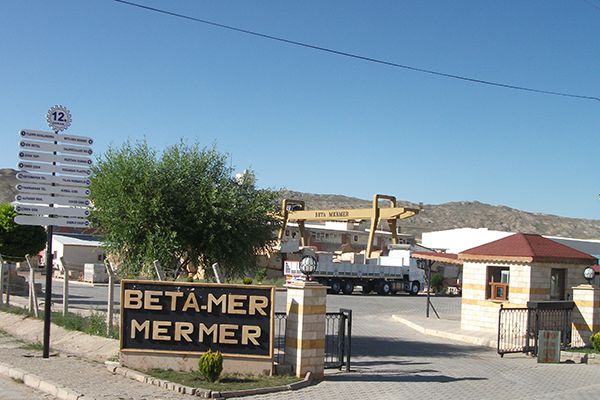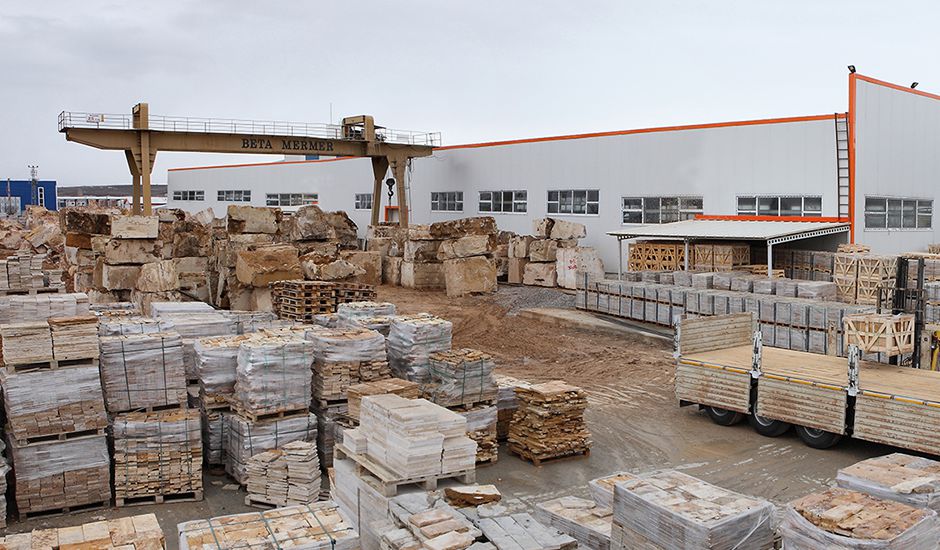 BETA-MER TRAVERTINE LTD. STI.

ABOUT US
Our company, founded in Sivas in 2007, processes travertine in Organized Industry, in a factory with a total of 20.000 m2 field, 15.000 m2 of which comprises outdoors while 5.000 m2 of which stands indoors. Our factory, with the principle of producing qualified products since the day it was founded, has been operating on 3 shifts / 24 hour-basis with its 100 personnels who are experts in their field and its well equipped-high technology machine. We present our monthly-produced, high-quality, 25.000 m2 travertines with certain colour options including Da Vinci, Da Vinci Silver, Beta Mystic, Beta Moonlight, Beta Ground Coffee, Beta Gold to our clients from 18 countries. Our objective is to vitalize travertine, a miraculous gift from nature, by sticking firmly to the nature of the stone and particularly to transform it into a practical and aesthetical piece of art by adjusting to the satisfaction of our customers.